Studying at ULB

sbs
Master in Economics : General
Master in Economics : General
Accéder aux sections de la fiche
Call to actions
Programme title

Master in Economics : General

Programme mnemonic

MA-ECON

Programme organised by

Solvay Brussels School of Economics and Management

Degree type

Master 120 credits

Tier

2nd cycle

Field and branch of study

Human and social sciences/Economics and business management

Schedule type

Languages of instruction

english

Theoretical programme duration

2 years

Campus

Solbosch

Category / Topic

Economics and business management - Economics

Jury Presidents

Thomas DEMUYNCK (Business Economics), Gani ALDASHEV (Economic Governance and Public Policy in Europe)

Jury Secretaries

Mattia Nardotto (Business Economics), Vincent MABILLARD (Economic Governance and Public Policy in Europe)
Contact e-mail

Contact telephone

Additional information
Details
General information
Degree type
Master 120 credits
Theoretical programme duration
2 years
Learning language(s)
english
Schedule type
Daytime
Campus
Solbosch
Category(ies) - Topic(s)
Economics and business management - Economics
Organising faculty(s) and university(ies)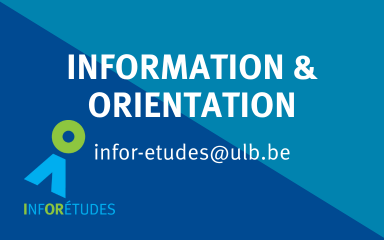 Succeed in your studies
Choose
The information and guidance counsellors at the InfOR-études service will help you choose your studies throughout the year.
Succeed
Take part in preparatory courses or get help to succeed, before or during your studies.
Get help
Apply for financial aid, look for accommodation or a student job, get support for your specific needs.
Presentation
The Master in Economics trains students to become applied economists, policymakers, consultants, and business professionals in sectors and activities that require technical and analytical skills. It provides them with up-to-date quantitative and conceptual tools for economic, statistical, and financial analysis, and prepares them for policy and business practice. Both master programmes have a strong European orientation that manifests itself through EU-specific courses (e.g. on competition policy) or through emphasis placed in general courses on the specificities of the European dimension.
The Master in Economics is offered in two flavours:
The Master in 'Business Economics' develops the students' grasp of business, economics, and policy issues, and highlights their interactions (e.g. finance and financial regulations, strategy and competition policy, regulation and lobbying, etc.).

The Master in 'Economic Governance and Public Policy in Europe' covers the full range of economic issues (employment, competition, growth, development, redistribution, etc.) and policy-making challenges, from the sector- or industry-level to the national or even global economy.
SBS-EM programmes emphasise the acquisition of both analytical and problem-solving skills. They combine conceptual courses—where students learn techniques and their theoretical underpinnings—with practical workshops and individual and team-based projects—where students can test their understanding of the theory and develop their ability to apply it creatively to real problems. Critical, creative, and independent thinking is required.
SBS-EM leverages its wide-ranging international exchange programmes to offer students training opportunities abroad during their studies. This Master also gives students the possibility to include a credited work placement in their curriculum.
What the Solvay Brussels School has to offer
A location at the heart of Europe, within a comprehensive research university: the Université libre de Bruxelles.

An international faculty with a staff of high-level researchers and accomplished practitioners, who work together to ensure that the training they provide is both relevant for business and policy practice and corresponds to the state of art.

A tradition of rigorous and demanding curricula based on solid multidisciplinary and analytical training, promoting critical thinking and problem-solving skills.

A diversity of teaching methods that are constantly revised to ensure teaching effectiveness.

A diverse and international student body (up to 80% in some Master programmes).

A comprehensive educational offering covering economics and business from the bachelor to in-company training.

Accreditation from EQUIS (European Foundation for Management Development) and AMBA (Association of Masters of Business Administration). AACSB (Association to Advance Collegiate Schools of Business) accreditation is underway.
Career services
SBS-EM offers its students a number of resources for career development:
Credited work placements (full-time, 3-month minimum – 6-month maximum ) allow participating students to gain work experience, apply their academic training, and develop their professional network before graduation.

Career services provide practical guidance and preparation for the job market (workshops, writing a CV and a cover letter, simulated interviews, LinkedIn profile management, etc.) and organise events (lectures and seminars) with prominent business figures, presenting companies and their employment opportunities. Over the years, the SBS-EM has developed a wide network of recruiters and alumni and has established contacts with companies throughout Belgium and around the world.

From their graduation onwards, students benefit from a strong and active alumni network with 23,000 members in 100 countries.
Study-abroad programmes
The Master in Business Engineering offers several opportunities to study abroad:
SBS-EM prepares its graduates for careers in multicultural and international environments. The curriculum includes language courses, which enable students to work in multilingual environments. Most courses cover the international dimensions of policy and management decision-making. Lastly, students can avail themselves of a rich offering of study-abroad and joint degree programmes. These international experiences offer them an opportunity to enrich their curriculum and broaden their horizons, and are an essential element of professional life in a globalised world.
International Exchange Programme
Students may spend one semester abroad in one of our 110 partner universities. For more information, visit www.solvay.edu/outgoing-students.
Double Degree with LUISS in Economics Analysis & European Policy
The Master in Economic Analysis & European Policy offers a double degree (1st year at ULB, 2nd year at the partner institution) with LUISS Guido Carli university in Rome, Italy. For more information, visit www.solvay.edu/double-degrees.
The QTEM networked master
Qualified students in the Master in Business Economics can enrol in the Quantitative Techniques for Economics and Management (QTEM) Master programme. The QTEM master gives participants enhanced training in quantitative and analytical skills and two international experiences (two exchange periods or one exchange period and one long-term work placement). The QTEM network currently includes 12 partners. For more information, visit www.qtem.org.
Programme
Both variants of the Master consist in a common core of required courses, along with a series of elective courses, and both require students to write a dissertation.
The following tables provide an overview of each programme's structure.
The Master in Business Economics offers three specialisation tracks, which must be chosen at the time of registration.
EU Regulation and Economy,

EU and International Business,

Financial Markets and Services.
The Master in Economic Analysis and European Policy offers three specialisation tracks :
Europe and the World,

Innovation and Markets,

< Socio-economic Policy.
What's next ?
Prospects
Our graduates typically find work as applied economists, policymakers, consultants, and business professionals in sectors and activities that require advanced knowledge of how the economy works and strong technical and analytical skills, including:
Executive, analyst, or project manager in national and international public or private organisations, including NGOs

Strategy or economic consultant

Auditor and management control officer

Business analyst and IT consultant

Regulator or analyst in policy think tanks

Executive in the financial, industrial, and services sectors
Notable alumni include:
Business Economics
Luis Correia da Silva, Partner, Oxera Consulting LLP

Zoltan Galyo, Head of FI Structuring, Lloyds Banking Group

Amela Hubic, Senior Advisor to the executive director of the International Monetary Fund (IMF)

Céline Piton, Economist, National Bank of Belgium (NBB)

Philippe Vanhuynegem, Director of the International Labour Organization's Office for the Andean Countries (Peru)
Economic Analysis & European Policy
Jean-Marc Delporte, Executive Board Chairman, Belgian Ministry of Economy (SPF économie)

Michel Englert, Plan Advisor, Head of the General Directorate at the Belgian Federal Planning Bureau (Bureau Fédéral du Plan)

Zoé Génot, Member, Brussels Parliament

Joëlle Liebermann, Economist, European Investment Bank

Peter Praet, Member of the Executive Board, European Central Bank