Studying at ULB

phisoc
Master in Political Sciences : International Relations
Master in Political Sciences : International Relations
Accéder aux sections de la fiche
Call to actions
Programme title

Master in Political Sciences : International Relations

Programme mnemonic

MA-PINT

Programme organised by

Faculty of Philosophy and Social Sciences

Degree type

Master 120 credits

Tier

2nd cycle

Field and branch of study

Human and social sciences/Political and social sciences

Schedule type

Languages of instruction

english / french

Theoretical programme duration

2 years

Campus

Solbosch

Category / Topic

Human and social sciences - Political and social sciences

Jury President

Corinne TORREKENS

Jury Secretary

Martin DELEIXHE
Contact e-mail

Contact telephone
Details
General information
Degree type
Master 120 credits
Theoretical programme duration
2 years
Learning language(s)
english / french
Schedule type
Daytime
Campus
Solbosch
Category(ies) - Topic(s)
Human and social sciences - Political and social sciences
Organising faculty(s) and university(ies)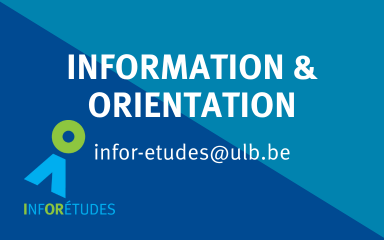 Succeed in your studies
Choose
The information and guidance counsellors at the InfOR-études service will help you choose your studies throughout the year.
Succeed
Take part in preparatory courses or get help to succeed, before or during your studies.
Get help
Apply for financial aid, look for accommodation or a student job, get support for your specific needs.
Presentation
More generally, the programme also gives students key skills for their future careers: coherent and well-structured oral and written expression, the ability to retrieve and manage information, and language skills—which are a key aspect to finding a job. Students are regularly encouraged to read English documents, and a number of courses are taught in English.
The Master in political science, specialized in international relations, combines a number of different teaching methods. Students are encouraged to follow courses but also seminars, and to compile and present personal projects linked with field research. The end-of-course dissertation enables students to actively apply the knowledge acquired in previous study years.
The Master in political science and specialized in international relations has been designed to provide students with a high-impact training as interesting as possible, but also designed to easily open the door to meaningful employment. At the ULB, the political science program specialized in international relations also profits from the pooling of a significant number of courses with the Institute of European Studies, one of the best in Europe, and with the Centre of International Law, of similar international renown.
There is a great tradition of student exchanges in political science, involving numerous universities in the European Union and Central European countries, as well as with North American universities (Canada, Quebec, USA).
Students can spend a term or a whole year abroad. For the students who have already been in an exchange programme at the bachelor level, they can also do an internship abroad (Erasmus placement).

The Faculty has also concluded new agreements for a joint master's degree in political science with LUISS in Rome.
Programme
The Master in Political Science specialised in international relations enables students to become first-rate political scientists in the field of international relations. The goal is for students to acquire specific skills that prepare them for a job in a European institution or with an international organisation such as the UN (or one of its organisations), the World Bank, the OECD, international NGOs, etc., or for a forecasting job in the private sector, with a particular focus on banking and insurance.
Students in this programme must pick one of the following specialisations:
Globalisation and public policies or Security, peace, conflicts.
A joint degree programme in political science has been set up with our partner universities. This programme is accessible to students selected by academic coordinators. Applicants must have validated 60 credits of their Master in Political Science or international relations (see admission requirements).
What's next ?
Prospects
At the end of their studies at ULB in political science specialised in international relations, students will find themselves well equipped to take on a wide range of jobs in various sectors: European public administration, international careers, teaching and research, forecasting in the private sector (geopolitics, geostrategy, etc.), for instance in the banking and insurance sectors.
Work at all levels in politics and social affairs (political parties, unions, employer organisations, lobbies) and political offices

Civil service at the local, regional, national, and European level, international careers (diplomatic service, international institutions such as the UN, the OECD, or the Council of Europe)

Supervising positions in the non-profit sector (registered charities, NGOs, humanitarian organisations, local communities/administrations)

Work as analysts in the private sector (e.g. banking)

Public relations and journalism (printed press, broadcasting): spokesperson, journalist, PR officer