Studying at ULB

phisoc
Master in Political Sciences : General
Master in Political Sciences : General
Accéder aux sections de la fiche
Call to actions
Programme title

Master in Political Sciences : General

Programme mnemonic

MA-POLI

Programme organised by

Faculty of Philosophy and Social Sciences

Degree type

Master 120 credits

Tier

2nd cycle

Field and branch of study

Human and social sciences/Political and social sciences

Schedule type

Languages of instruction

english / french

Theoretical programme duration

2 years

Campus

Solbosch

Category / Topic

Human and social sciences - Political and social sciences

Jury President

Corinne TORREKENS

Jury Secretary

Martin DELEIXHE
Contact e-mail

Contact telephone

Additional information
Details
General information
Degree type
Master 120 credits
Theoretical programme duration
2 years
Learning language(s)
english / french
Schedule type
Daytime
Campus
Solbosch
Category(ies) - Topic(s)
Human and social sciences - Political and social sciences
Organising faculty(s) and university(ies)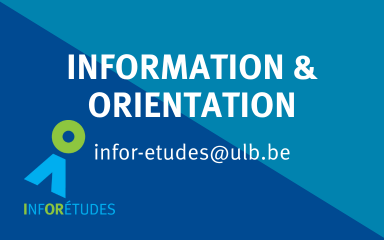 Succeed in your studies
Choose
The information and guidance counsellors at the InfOR-études service will help you choose your studies throughout the year.
Succeed
Take part in preparatory courses or get help to succeed, before or during your studies.
Get help
Apply for financial aid, look for accommodation or a student job, get support for your specific needs.
Presentation
More generally, the programme also gives students key skills for their future careers: coherent and well-structured oral and written expression, the ability to retrieve and manage information, and language skills—which are a key aspect to finding a job. Students are regularly encouraged to read English documents, and a number of courses are taught in English.
With skills tailored to the business world, graduates have great opportunities on the job market and can quickly find interesting work where they will make the most of their education.
Our aim is to provide high-level academic training while preparing students for their professional career. ULB's political science programme also benefits from the pooling of a significant number of courses with the Institute of European Studies, one of the best in Europe.
A very wide offering of courses in political science, and many more in related areas of human sciences (law, economics, history, sociology, psychology, statistics). Recent results from a student survey as part of our evaluation process are very encouraging, with 84% of courses given positive marks.

An excellent academic programme with teachers of international renown: For the fourth year running, SciencePo-ULB was among the top 100 political science departments worldwide; it is the highest ranking in Belgium, and in the top 5 worldwide for French-speaking political science departments (QS World university Ranking by subject, 2017).

Strong emphasis on linguistic and methodological skills.

Preparation for the professional world.

Immersion in an international environment.
There is a great tradition of student exchanges in political science, involving numerous universities in the European Union and Central European countries, as well as with North American universities (Canada, Quebec, USA). Students can spend a term or a whole year abroad.
Programme
Graduates of the Master in Political Science have the opportunity to become first-rate political scientists working in the field of their choice. Students develop skills and knowledge related to power and political action at the national, subnational, European, and international levels, with courses that deal with citizens, political players (parties, unions, lobbies), and institutions.
What's next ?
Prospects
Graduates are well equipped to work in a variety of sectors:
political and social life (political parties, trade unions, employer organisations, lobbies), political cabinets, parliaments, etc.;
civil service at the local, regional, national, and European levels;
international careers (diplomatic service, international organisations such as the UN, the OECD, or the Council of Europe);
political consulting and counselling;
executive positions in the non-market sector (e.g. non-profits, NGOs, humanitarian organisations, local missions, etc.);
analysis in the private sector (e.g. banking);
communication and journalism (press and audio-visual): spokesperson, reporter, communications officer;
research, whether fundamental academic research, applied research, or research for think tanks, organisations, political parties, etc.