Research project "Strategic Litigation" (ARC program)
Strategic Litigation: using courts to achieve social change? Fighting poverty and impunity in judicial arenas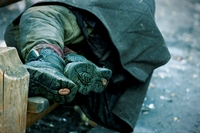 This project will explore the transnational circulation of the practice of strategic litigation (SL). In the human rights field, SL denotes the practice of taking an emblematic case to court to provoke broader changes in law and society in line with certain collective ideals or values. However, in the Law and Management field SL refers to the use of litigation by companies to promote their economic interests beyond the relief formally sought from the court.
This project will analyse the reception and transformation of the (mainly) US-originated practice of SL in civil law countries and international legal arenas. It will focus primarily on two human rights areas of increasing significance: the fight against poverty in the context of austerity policies, and the fight against impunity for gross human rights violations. Moreover, the human rights approach on SL will be confronted with SL practices in a Law and Management perspective. The project will follow an interdisciplinary (legal, sociological, and economic) approach, and include comparative law reflections with a focus on Belgium.
Principal investigators: Vaios Koutroulis - centre de droit international -, Arnaud Nuyts - centre de droit privé -, Julie Ringelheim - UCL -, Annemie Schaus - centre de droit public -, Barbara Truffin - centre d'histoire du droit et d'anthropologie juridique -.
Spokesperson
Annemie Schaus
Center for Public Law
Faculty of Law and Criminology
Dates
Created on
August 31, 2018