Studying at ULB
Master in European Studies
Master in European Studies
This formation is taught in french and in english (focus Politique européenne), or in french (focus Histoires et Cultures d'Europe), or in english (focus EU and Asia).
The 2020-2021 programme is subject to change. It is provided for information purposes only.
Accéder aux sections de la fiche
Call to actions
Programme title

Master in European Studies

Programme mnemonic

MA-ETEU

Programme organised by

Faculty of Philosophy and Social Sciences

Degree type

Masters 120 credits

Tier

2nd cycle

Field and branch of study

Human and social sciences/Political and social sciences

Schedule type

Languages of instruction

french / english

Theoretical programme duration

2 years

Campus

Solbosch

Category / Topic

Human and social sciences - Political and social sciences

Jury Presidents

Amandine CRESPY (Politique européenne/units 1 and 2Histoires et Cultures d'Europe/units 1 and 2), Amandine CRESPY and Nicolas VERSCHUEREN (EU and Asia)

Jury Secretary

Julien JEANDESBOZ
Contact e-mail

Contact telephone

Additional information
Details
General information
Degree type
Masters 120 crédits
Theoretical programme duration
2 years
Learning language(s)
french / english
Schedule type
Daytime
Campus
Solbosch
Category(ies) - Topic(s)
Human and social sciences - Political and social sciences
Organising faculty(s) and university(ies)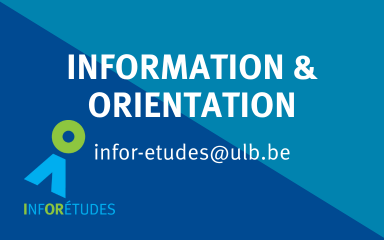 Student support
Throughout the academic year, students are able to benefit from educational and practical support from both the teaching and administrative staff. Set office hours are indicated at the beginning of the year.
Succeed in your studies
ULB offers a number of activities and resources that can help you develop a successful strategy before or during your studies.
You can make the transition to higher education easier by attending preparatory courses, summer classes, and information and orientation sessions, even before you start your studies at ULB.
During your studies, many people at ULB are there specifically to help you succeed: support staff in each faculty, (inter-)faculty guidance counsellors, tutors, and experts in academic methodology.
Presentation
This master allows students to acquire a solid knowledge on EU integration as well as to develop a critical thinking on key European issues. It also offers opportunities to interact with European affairs practitioners and prepare their start as professionals.
This programme offers a choice between two specialised tracks. The track "European politics and policies" is focuses on the functioning of the European Union, while the track "History and cultures of Europe" approaches Europe from the point of view of contemporary global transformations.
Moreover, an "EU - ASIA" orientation is offered within a double degree programme (Master 's level – 120 credits) with the University of Waseda in Japan. Students will spend the first academic year in one country and the second in the other. To complete the training they will write a dissertation in co-supervision (ULB / Waseda).
This orientation offers solid knowledge of the historical, political, legal, economic and socio-cultural dimensions of European integration as well as of regional cooperation in Asia.

Teaching is to combine training through lecture and practice. It notably emphasizes inter-sectoral contacts (e.g. negotiation simulations, field surveys, interactions with practitioners, internships). New technologies and e-learning are an integral component of the teaching provided to the students.
A high-level multidisciplinarity academic program supported by a specialized faculty
A privileged location in Brussels, the capital of the European Union and headquarters of many political institutions
A very international student body and faculty with a variety of identities, languages and national cultures represented
A tradition of excellence in the field of European Studies since the IEE is one of the oldest Jean Monnet Centres of Excellence (i.e. since 1963 ) as well as a recognized forum for high-level debates on the EU and its future
MES students can seize upon the opportunities provided by the department's numerous Erasmus program agreements to include a mobility action in their training curriculum.
Programme
The Master in European Studies is a program taught both in English and French, is resolutely open to multidisciplinarity.
The programme includes a common module with courses in fundamental disciplines of European studies, namely history, political science, law, economics and international relations. Within the specialization "European politics and policies", an additional choice of is offered between thematic clusters focusing either on "EU norms and values" or on "EU policies and regulation". Within the track "History and cultures of Europe", students will be able to choose between "European societies" and "C preparing their Master's thesis, and they will engage with professionalization activities (namely a seminar and an internship) in order to prepare their transition towards work.

What's next ?
Prospects
Students can aspire to as many different careers as there are professions associated with Europe. Beyond EU and international institutions, they might apply for jobs in a myriad of consultancies, interest groups (including private firms and NGOs) or regions' representation offices. Furthermore, at local and national level, most institutions nowadays include a EU affairs department. Finally, the Master gives access to a doctoral training for completing a PhD.