EOS research project "Individual Welfare & Behavioural Economics"
Individual Welfare Analysis based on Behavioural Economics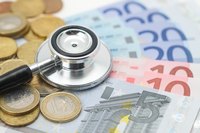 Economists evaluate social and economic policies based on their impact on the individual well-being of the members of society. Such measurement depends mostly on the assumption that individuals behave according to well-behaved preferences.
This project is motivated by the overwhelming empirical evidence from psychology and behavioural economics, according to which individual behavior often seems inconsistent with well-behaved preferences. Researchers aim at developing the methodological tools for analyzing individual welfare in the presence of such seemingly inconsistencies in the behavior of agents. For the empirical part, they will extensively use the new and largely unexplored Belgian data set that was gathered in the context of the BRAIN-be project MEqIn.
Bram De Rock (Ecares Solvay Brussels School of Economics and Management)
is coordinating this project and the consortium involves researchers from the University of Antwerp, KU Leuven, UCL and ULB.
Dates
Created on
August 13, 2018