International
Practical information for Incoming students
Get ready for your stay at ULB!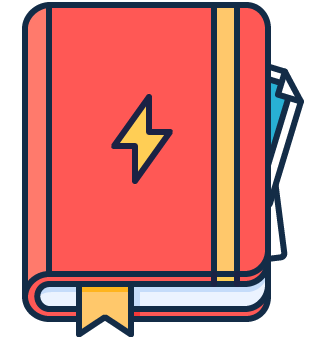 Once you've been accepted into for an exchange period at ULB, you'll need to start planning for your stay in Brussels. This may include organising your overseas health cover, visa, accommodation, and understanding what to do when you arrive.
We also invite you to download our
Guide for international students.
It contains useful information about ULB, practical aspects of your stay, general academic information, such as ECTS, services available on campus, ... as well as about life in Brussels.
Your Learning Agreement

In order to prepare your study programme, based on your area of studies, please consult the ULB's course catalogue, for the current academic year. The catalogue for the coming year is not updated until June/July, but generally, only minor changes are made, meaning that you can use this year's programme as a base.

Your study programme (or 'learning agreement') must contain courses equivalent to those you would have taken if you had stayed at your home university.
It must be approved beforehand by your Academic Coordinator.
At least 60% of your programme must consist of courses given by the principal Faculty to which you will be linked, this Faculty should correspond to the principal area of studies at your home university.

Visa

Non-EU citizens should contact the Belgian consulate of their home country, to check with the relevant services if they need a visa to come to Belgium and the procedures to be followed.

Insurance

Civil liability within the University:
If after being nominated by your university, your request for an exchange period at ULB has been accepted by our services, you will have to pay the mandatory ULB insurance (12 euros in 2018-19). This will cover you for any accident that might occur during your academic activities on our different campuses.

Healthcare coverage:
It is important that you make sure you have an insurance to cover expenses in the case of illness in Belgium.

For students coming from other EU countries: you will need to bring with you a proof that you are covered by a health insurance in your home country (European Health Insurance Card - EHIC).
For the students coming from other countries, we highly recommend that you register to the Belgian health insurance, or that you subscribe to a private insurance in your country. Please note that registration with a health insurance fund could even turn out to be cheaper than private health cover.

Housing

Unfortunately, we don't have any room in students hall to allocate to exchange students during this academic year. Students, therefore, have to look for a room in the private sector.

Once we have received details about you from your university, you will be provided by e-mail with the useful hints about how to find and rent a room in our city.
Please also check the website of ULB's Accommodation Office ("Office du Logement).
Can't find any suitable accommodation from abroad? We advise you to first book into a youth hostel. This will give you time to look for suitable accommodation upon your arrival in Brussels.

Learning French

The ULB is a French-speaking university. The teaching language is French. Although a growing number of Masters are offered in whole or in part in English, you will still study and live within a French-speaking environment.

Exchange students must have a B1/B2 level in French before the beginning of their exchange period, even in we don't require a language certificate.
Should you not have a B1 level of French, we recommend you arrive in Brussels at least one month in advance to follow an intensive language training. Students whose level of French will be deemed insufficient by the ULB coordinator could be sent back to their home institution.

If you are willing to improve your level of French, ULB offers free language courses to exchange students:

30 hours module (3 ECTS)
60 hours module (5 ECTS)

ULB also offers courses of French language and literature during the summer holiday, for more information: https://www.ulb.be/fr/se-former/cours-de-francais-langue-etrangere

Cost of living

An estimation of a student's monthly budget in Brussels is around 800 euros/month, half of which will be necessary for housing.

If you do not have a Student grant, you might want to get a Student job. However, please be aware that this not allow you to completely finance your stay, as there are statutory limitations on the number of hours students might work.

If you are an EU citizen, registration with the municipal authority and your ULB Student card is all that is needed to take on a Student job.
Non-EU citizens need to apply for a work permit.

Arrival procedures

A welcome meeting, with the academic coordinators is organised by each Faculty for the exchange students at the beginning of the courses.
You will be informed about this meeting by the administrative staff of your host Faculty before your arrival at ULB.

During this meeting, you will be informed about the registration formalities for the courses, the exams rules and the different services at ULB.
You will also receive your ULB student card.
Updated on September 14, 2021
On Belgium and ULB
Staying in Belgium and in Brussels