PLAINE
The Plaine campus is home to the Faculty of Sciences and the Faculty of Pharmacy. It also hosts the museum of medicinal plants and pharmacy, as well as the Physics Experimentarium and the Chemistry Experimentarium.
Located between Ixelles and Etterbeek, the campus can easily be accessed by public transportation, on foot, or by bicycle, and several railway stations are located nearby.
Campus map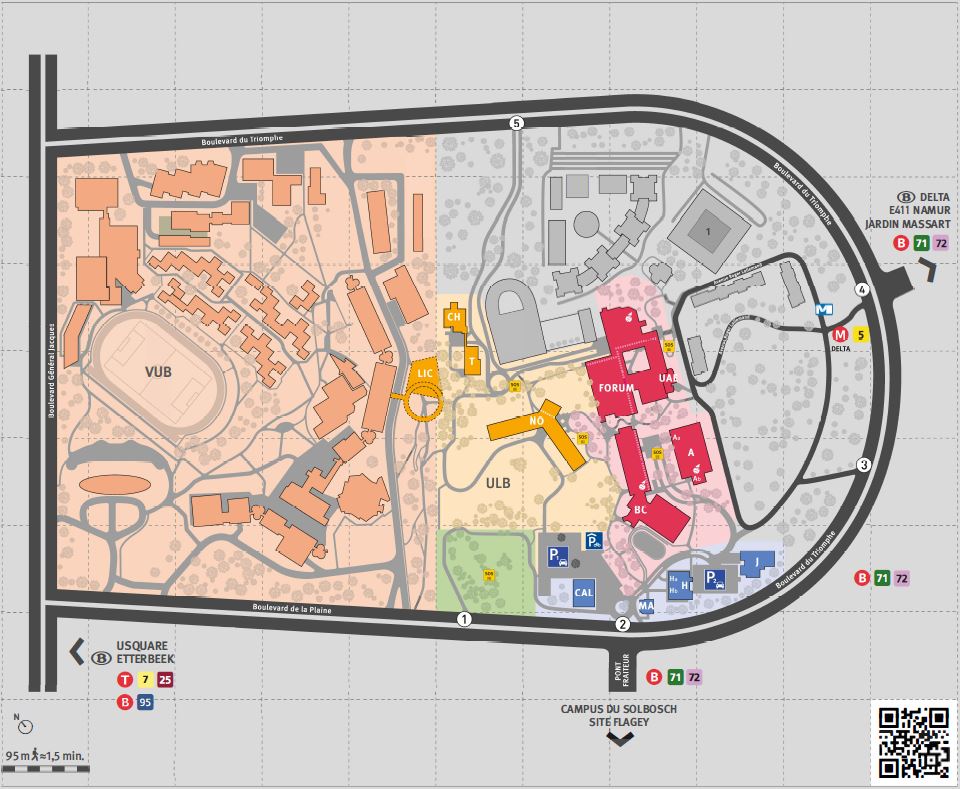 Explore the Plaine campus using the interactive map, and locate the buildings, administrative offices, and faculty/department offices.
Read more
Reaching the campus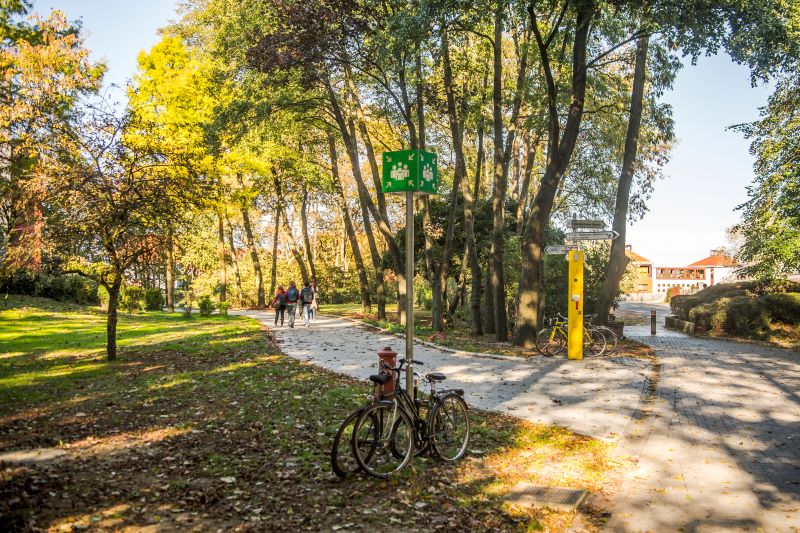 On foot, by bicycle, by public transportation, by car or carpool: the Plaine campus can be reached in a variety of ways. Find out the main itineraries and travel times, and learn about the infrastructures available.
Read more
Practical information
Addresses
Boulevard du Triomphe 155
B-1050 Bruxelles
Finding your way
Each room is reference according to a code:
Campus name - building - entrance - level - door number
Example : Plaine campus - building A - level 3 - office 215 : P.A.3.215
Getting around the campus
The speed limit throughout ULB campuses is 10 km/h.
Pedestrians have right of way.
All roads are open to cyclists.
Traffic regulations must be followed.