ULB & you
ULB, committed throughout its history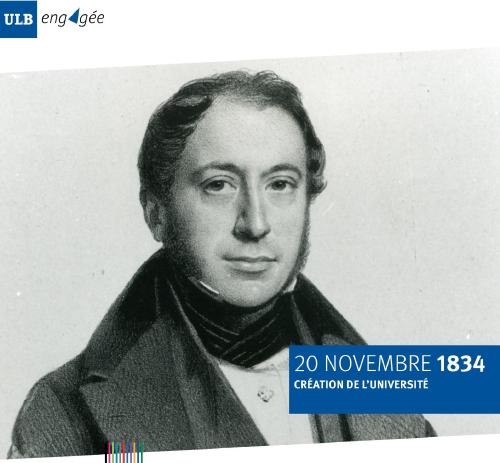 ULB committed from its very creation
The Université libre de Bruxelles (ULB) was born out of a deeply held belief that knowledge must not be governed by dogma. When Belgium was founded in 1831, three public universities existed (in Ghent, Liège, and Louvain) but Brussels had no university education programmes. Thus, when the episcopate decided to create a Catholic university in Mechelen in 1834, the reaction of Belgium's secular society was immediate. Lawyer Pierre-Théodore Verhaegen provided the impetus for the creation, on November 20, 1834, of a university in Brussels; its purpose was to counterbalance the Catholic university and train elites who would be free from the Church's influence.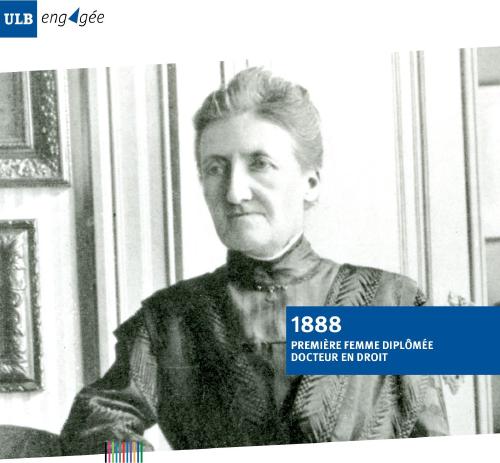 ULB committed to empowering women
The first three women who enrolled in a Belgian university were ULB students, in 1880. In 1888, Marie Popelin became the first woman in Belgium to hold a PhD in law, which she completed at ULB. ULB has also played a pioneering role in the rise of women in academia: first female assistant, first female professor, first female head of faculty, and in 1990 Françoise Thys-Clément became the first female rector in the French-speaking part of the country—and the only one to this day. Like in most universities throughout Europe, female students now make up the majority of ULB's student body, and an even larger majority of its graduates. However, fewer women go on to defend a PhD thesis, and the percentage of women at the highest levels of academic careers, as well as in decision-making bodies, remains comparatively low. Rector Didier Viviers has explicitly revived discussions and initiatives for improved gender balance at ULB.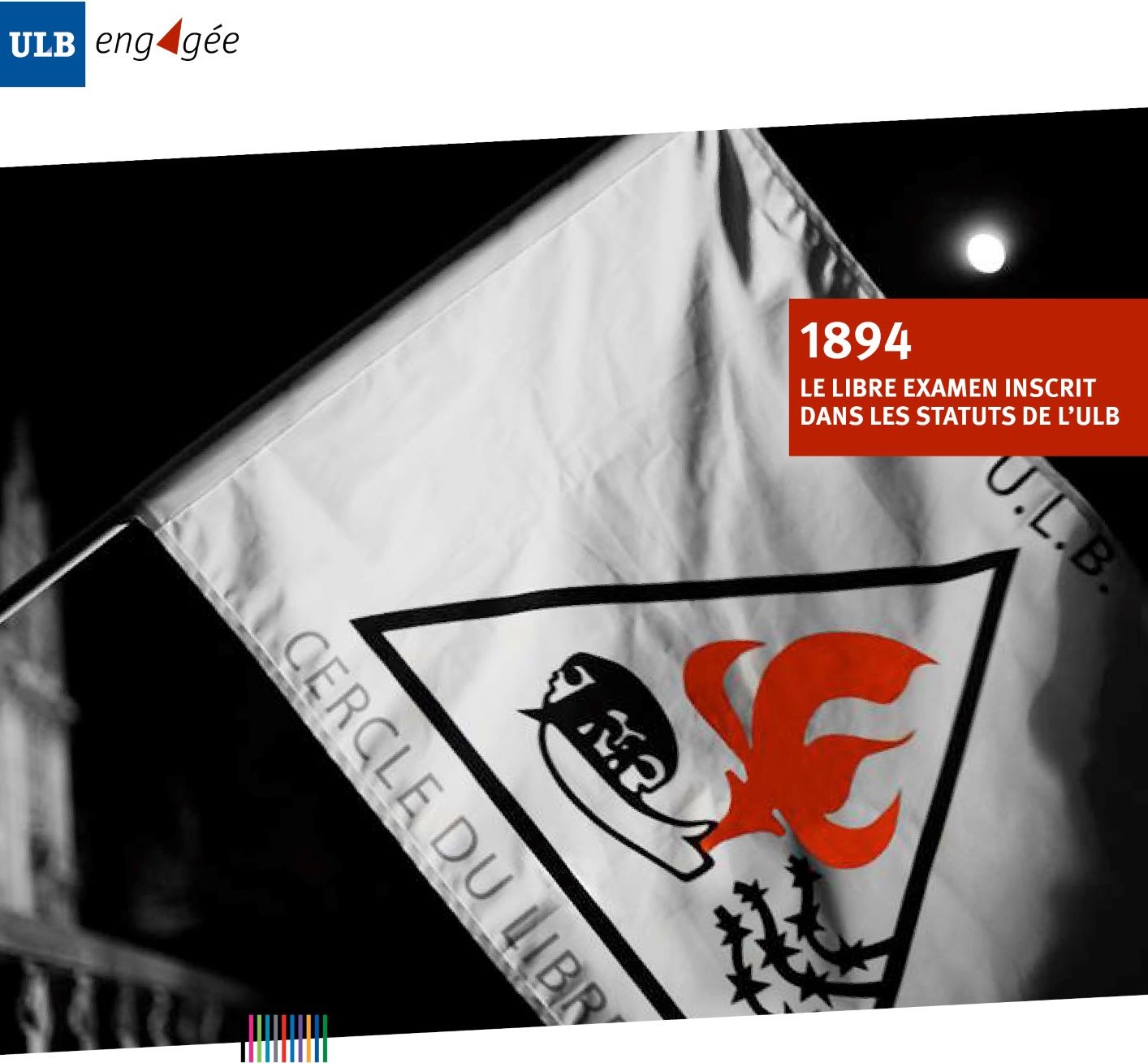 ULB committed to free enquiry
The Université libre de Bruxelles was created in order to provide teaching programmes that are independent of Catholic dogma; however, despite being anticlerical at its core, the institution was neither anticatholic nor unreligious. As a result, a new generation of students started challenging the politically conservative and philosophically spiritual majority as early as 1860, calling for free enquiry and questioning the curricula in place. Following a troubled period of scandals, conflicts, and professor resignations, ULB's Governing Body amended the University's statutes in 1894.

The principle of free enquiry was enshrined in Article 1 of the new statutes, where it remains today: 'Article 1: the Université libre de Bruxelles bases its teachings and research on the principle of free enquiry. This means that in all matters, independent judgement prevails over arguments from authority.'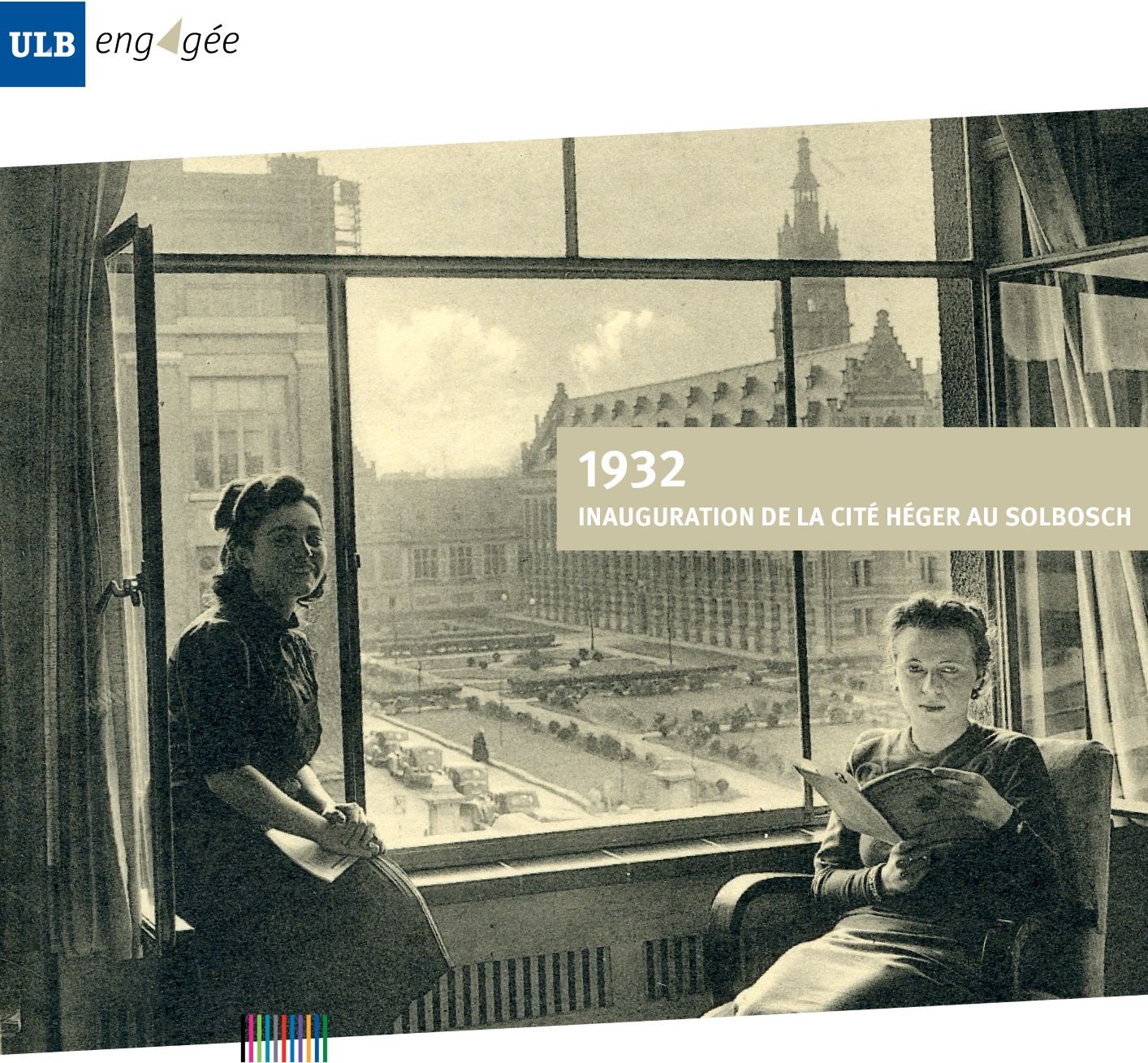 ULB committed to social policies
The first halls of residence were inaugurated as early as 1932, the first in a long list of student housing complexes. In the 1960s, the Université libre de Bruxelles adopted visionary policies that offered new students a number of infrastructures and services: direct social assistance, university restaurants and halls of residence, affordable printed course notes, access to family planning and medical services, psychological guidance and support, student jobs, and more. Still today, ULB devotes a large part of its budget to student welfare, providing support to one in every four students. In addition, the University also supports its students' initiatives, with the Stéphane Hessel scholarship programme for social and citizen projects.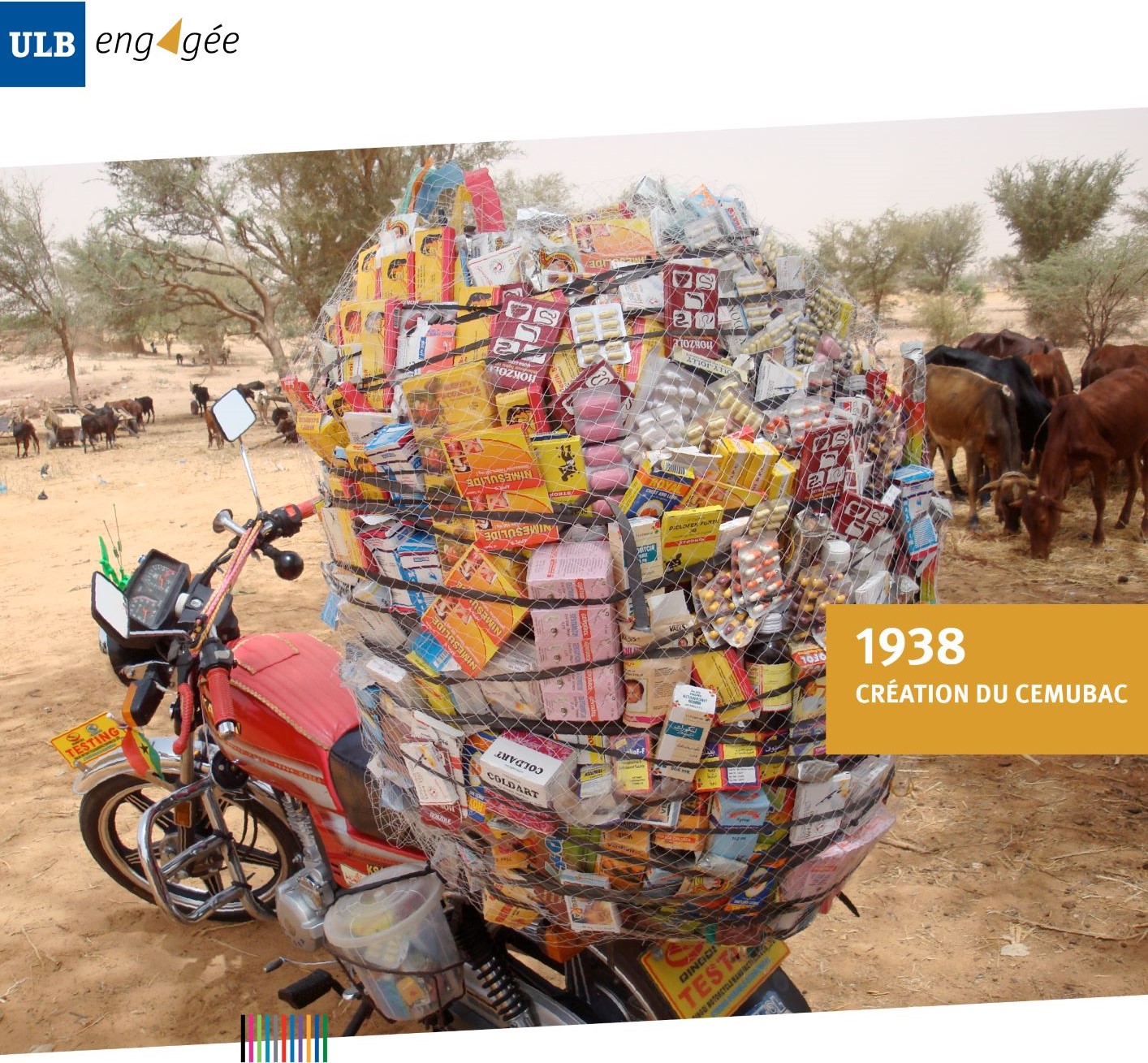 ULB committed to cooperation
Dès 1938, l'Université libre de Bruxelles (ULB) s'engage dans la coopération par la création du Centre scientifique et médical de l'ULB, en abrégé CEMUBAC, avec l'objectif, à l'époque, de mener des activités dans les colonies belges d'Afrique centrale : Congo, Rwanda et Urundi. De nombreuses équipes de l'Université y ont mené d'importantes activités notamment dans le domaine de la lutte contre la carence en iode, la lutte contre la malnutrition, la prévention du sida, etc. En 2015, le CEMUBAC a fusionné avec d'autres organisations (SLCD, SEDIF et CODULB) qui ont réuni leurs forces au sein d'ULB-Coopération qui concentreront d'abord leurs actions sur six pays: le Burkina Faso, le Burundi, le Cameroun, la RD du Congo, le Sénégal et le Togo où elle travaille avec de nombreux partenaires locaux. Mais la coopération au développement de l'ULB ne se limite pas aux actions d'ULB-Coopération et l'Université est aujourd'hui présente, au-delà de l'Afrique, en Asie et en Amérique du Sud en concertation avec les autres universités belges francophones.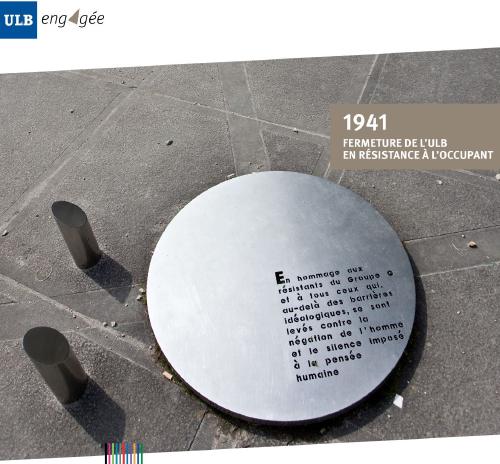 ULB committed against fascism and intolerance
In the 1930s, the Université libre de Bruxelles took a strong stance in favour of democracy, against fascism, nationalism, and antisemitism. Under Nazi occupation, it even closed its doors on 25 November 1941. Some students attended classes in secret or joined resistance movements. One of these, 'Groupe G', which specialized in acts of technical sabotage, was created by ULB students. After the end of the Second World War, ULB offered its support to students and professors who were fleeing dictatorships in Spain, Greece, Chili, etc.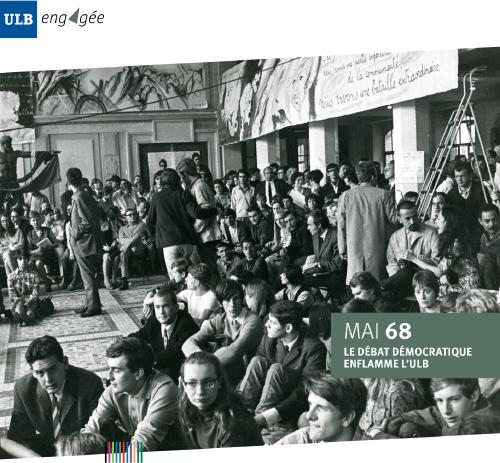 ULB committed to a culture of debate
The culture of debate has always been part of the Université libre de Bruxelles's DNA. Throughout its history, the University has been a fertile ground for reforms, progressive attitudes (including with respect to student welfare and teaching women), and many commitments, all of which stem from the exercise of free enquiry. The events of May 1968 at ULB are a striking example of this. Following the first incidents in Paris, a student assembly formed to challenge the University's authorities. The movement involved occupying auditoria and fighting the ideology and structures of 'bourgeois education'. Eventually, this resulted in the Governing Body at the time being dissolved and new statutes being agreed upon, with increased emphasis placed on the participation of all members of the university community, including students. ULB has been a pioneer in community participation, and in 2003 a government degree stipulates that 20% of the seats in the Governing Bodies of universities in the French Community of Belgium must be occupied by students.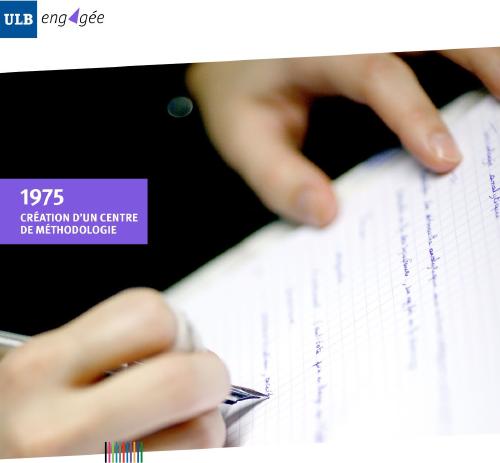 ULB committed to helping students succeed
The Université libre de Bruxelles was among the first to set up resources to promote academic success, creating in 1975 what eventually became the 'Centre de méthodologie universitaire'. In time, more tools were created: preparatory courses, knowledge-level tests, training sessions on methodology and information retrieval, language classes, coaching, guidance, and more. In addition, specialists in academic teaching offer year-round seminars and training modules for teachers.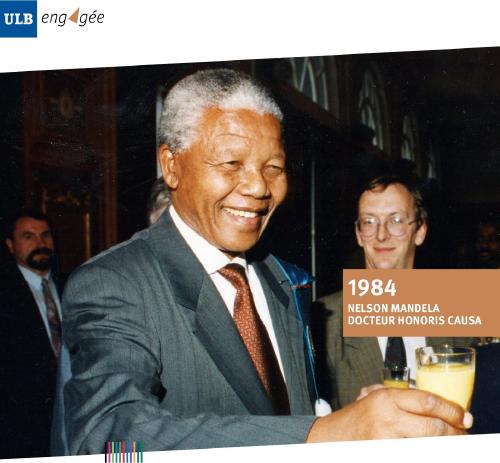 ULB committed to core values through its honorary doctorate recipients
By granting honorary doctorates, the Université libre de Bruxelles also tells its own story, as well as the story of the values it defends and the worldview it promotes. We can mention a few of the most emblematic figures honoured by ULB. In 1984, Nelson Mandela, the figurehead of the flight against apartheid, was awarded an honorary doctorate while imprisoned. There were also Simone Veil, for her fight for legalizing abortion; Nawal El Saadawi, who was accused of apostasy; Radhia Nasraoui, for defending human rights in Tunisia; Arthur Haulot, for his resistance activities during the Second World War; Simon Wiesenthal, the Nazi hunter; Chinese dissident Fang Lizhi; human rights activist Andreï Sakharov; Willy Brandt, the initiator of Germany's Ostpolitik, which largely contributed to the fall of the Berlin Wall; Salvador Allende, for his ideal of political democracy; and Elizabeth and Robert Badinter for their fight in favour of justice and equality.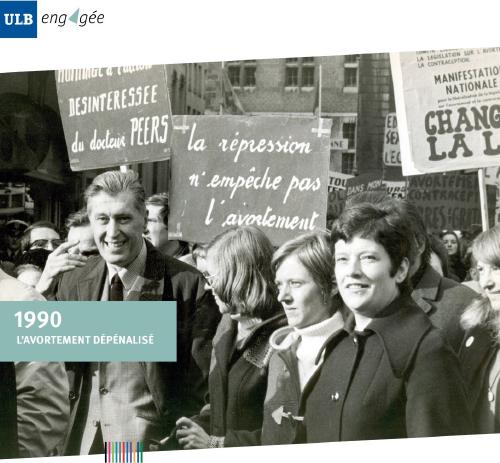 ULB committed to abortion and euthanasia rights
In the 1970s, the Université libre de Bruxelles was a strong proponent of the decriminalization of pregnancy termination. When Dr Willy Peers, a ULB graduate, was arrested in 1973 for performing more than 300 abortions, he received strong support: protests, petitions, and the creation of a support committee. This led to the ban on contraceptives being lifted, but a law partially decriminalizing abortion was not voted until 1990. Ten years later, ULB got involved on the debate on decriminalizing euthanasia, asking that doctors be authorized, in certain cases where the patient is suffering, to perform a final and compassionate procedure that will advance the moment of death.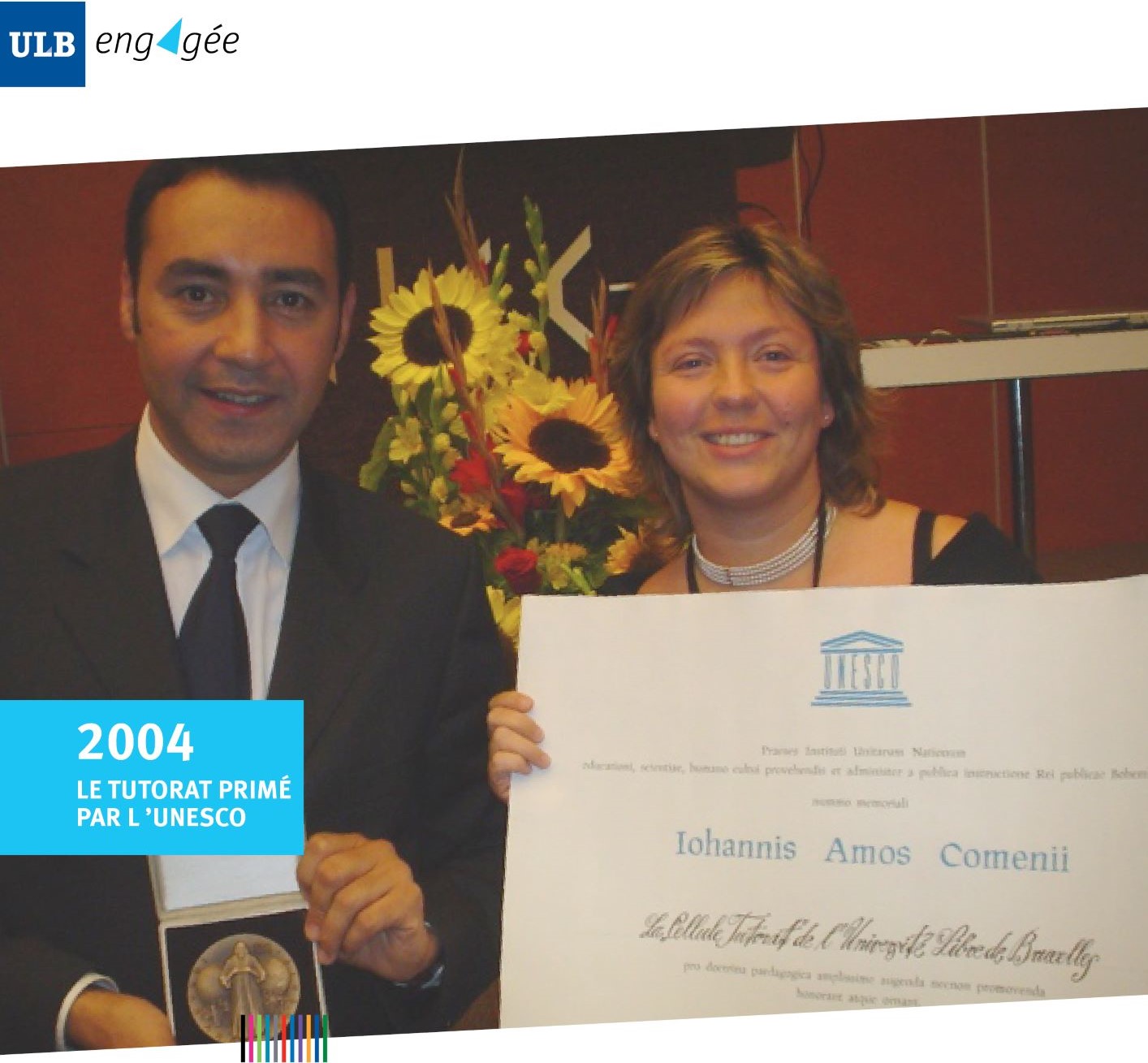 ULB committed to student equality and success
Promoting student success is one the Université libre de Bruxelles's core values. While a significant part of the related activities are intended for ULB students, some are devoted to school pupils through the 'Tutorat' (mentoring) programme, which was launched in 1989 and remains unique in Belgium. The programme is a teaching process in which ULB students coach small groups of primary and secondary school pupils. In 25 years, over 3,000 students have helped more than 25,000 pupils in 50 schools throughout Brussels. The project is backed by the King Baudouin Foundation and has since been extended to all of French-speaking Belgium. In 2004, the 'Tutorat' programme received the Comenius medal, making ULB the first European university to be honoured by UNESCO.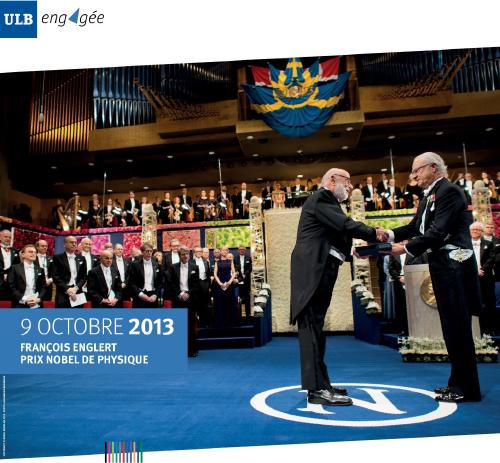 ULB committed to freedom of research
On 9 October 2013, for the first time, a Belgian was awarded the Nobel Prize in Physics: François Englert, professor emeritus at the Université libre de Bruxelles. The prize recognized highly inspired theoretical work conducted as early as 1964, leading Robert Brout and François Englert, along with Peter Higgs, to propose a theoretical mechanism that plays an essential role in our understanding of the universe. With François Englert, ULB now has four Nobel laureates: the others are Jules Bordet and Albert Claude, who received Nobel Prizes in Medicine in 1919 and 1974 respectively, and Ilya Prigogine, who received a Nobel Prize in Chemistry in 1977. These achievements are the result of exceptional talent, of course, but also of ULB's deep commitment to academic liberty: this means that its researchers have full freedom of research, and that the University is very open to the international community (40% of PhD candidates are from abroad).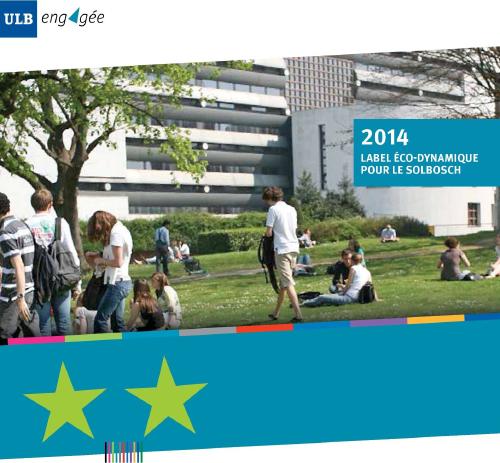 ULB committed to sustainable development
In 2003, the Université libre de Bruxelles acknowledged the importance of sustainable development, and decided to be proactive in the environmentally friendly management of its campuses. In 2009, pilot projects gave way to a proper environmental management strategy, with emphasis placed on energy, mobility, waste, water, green spaces, and eco-consumption. In 2014, ULB was the first university to be awarded the 'Ecodynamic Organisation' label for its Solbosch campus. In 2015, it adopted stronger policies in favour of sustainable mobility. More recently, in November 2019, ULB's Governing Body ratified the implementation of a climate plan.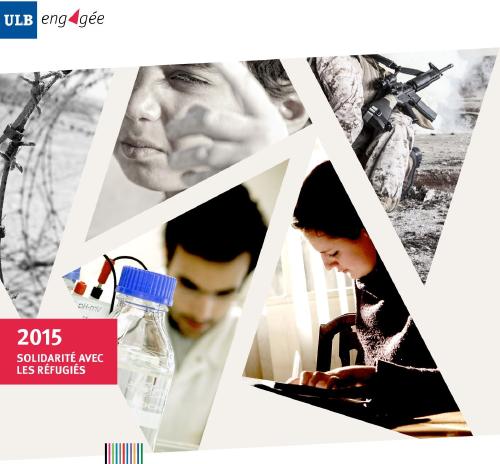 ULB committed to solidarity with refugees
In the hectic early days of the wave of refugees in September 2015, ULB rallied to collect goods that were then dispatched to various refugee reception centres. At the same time, many volunteers in the university community rose to the occasion, such as the health care teams at ULB's Hôpital Erasme, who worked alongside Médecins du Monde, and ULB students, who provided support to the refugee aid platform by organizing receptions at volunteers' homes and receiving over 300 refugees in October at the Centre d'action laïque with assistance from ULB. These initiatives are in line with the university's defence of humanist values and its long tradition of social commitments and actions. In order to be active in its areas of competence—research and education—, and in hopes that these refugees will one day return to their home country with new intellectual baggage, ULB wishes to increase its support and will open 10 chairs for refugee researchers. These renewable one-year chairs will be named after Khaled al-Asaad, an 83-year-old archaeologist who was beheaded by Daesh. As each chair costs 40,000 euros per year, ULB has mobilized half a million euros from its own funds and is launching a call for donations in order to host ten academics.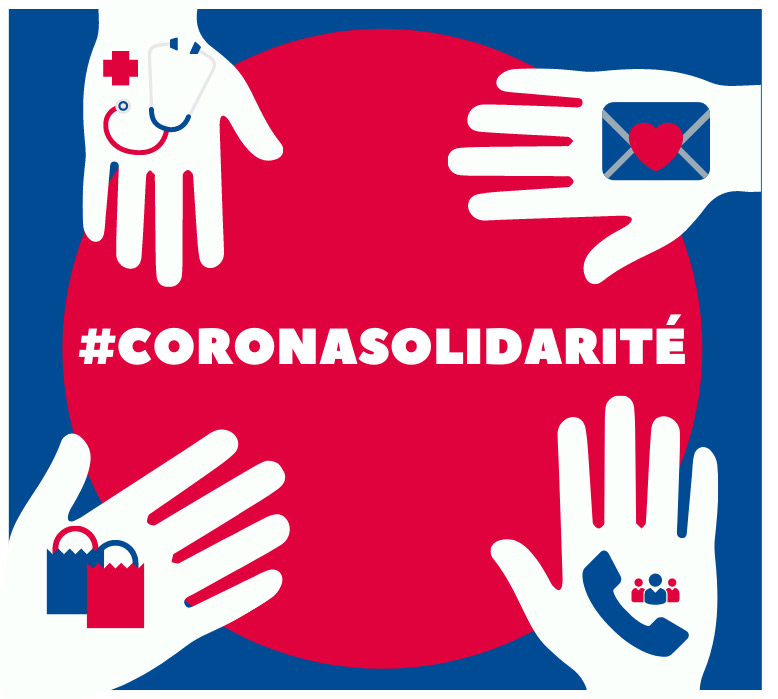 ULB's commitment to fighting against Covid
In 2020, at a time when hospitals are extremely busy and many people find themselves isolated, ULB calls upon all members of its university community to get involved and creates, via its not-for-profit organisation ULB Engagée and its partner Give A Day, a web platform that populates and manages a wide array of solidarity actions.
Among them, the group of student volunteers in hospitals, the manufacture and collection of masks and gloves, running errands for vulnerable people, and the purchase and donation of computer equipment for students.
Updated on August 3, 2021