Ateliers d'initiation au stand-up
June 30, 2022
Après une première collaboration à succès avec l'accueil de Guillermo Guiz à l'ULB, le TTO et ULB Culture remettent le couvert. Le projet : proposer aux étudiants de l'ULB une initiation au stand-up lors de l'année académique 2022-2023.
Le jardin botanique Jean Massart fête ses 100 ans
May 30, 2022
Cette année, l'ULB célèbre le centenaire du jardin botanique Jean Massart ! L'occasion de redécouvrir ce charmant et discret espace vert, en bordure de Forêt de Soignes, en participant à l'une des nombreuses activités organisées pour cette occasion.
Exposition « Pop culture à l'ULB »
April 27, 2022
Dans le cadre des célébrations du centenaire du Solbosch, ULB Culture prépare une nouvelle exposition dédiée à la culture à l'Université, retraçant les grands événements, les rassemblements, les festivals, les concerts mythiques, les expositions, les manifestations artistiques et les créations théâtrales et de spectacles vivants qui se sont déroulés sur le campus.
Grand concert « Hommage à l'Ukraine »
March 14, 2022
L'ULB se mobilise et vous invite au grand concert de soutien à l'Ukraine à l'initiative de l'asbl Femmes Maestros, et de la cheffe d'orchestre Zofia Wislocka.
Exposition "Witches"
January 12, 2022
Tremblez, les sorcières sont de retour… Figures mystérieuses, mises au bûcher, violentées à travers les siècles, mais aussi puissances positives, image féministe, icônes de la pop culture, les Sorcières cristallisent toujours et encore les passions!
Lancement du projet pilote "Maisons Sport Bien-être"
November 15, 2021
Quatre premières "Maisons Sport Bien-être" ouvrent leurs portes en région bruxelloise, avec l'ambition de développer l'activité physique et sportive auprès de la population. ULB Sports est partenaire de ce projet.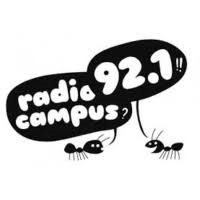 Radio Campus is ULB's radio station, broadcasting on 92.1 FM and on the internet. The station has over 120 hosts and technicians, offers some fifty different programmes, and is the largest independent community radio station in Brussels dedicated to culture.
Learn more

Activities and community
Are you passionate about culture? ULB can satisfy you in a number of ways!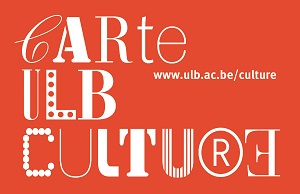 ULB Culture card: your pass to enjoy all sorts of shows in Brussels and Charleroi! Get discounted rates and even free seats for cultural activities at ULB or with its partners.
Learn more

ULB has several museums dedicated to various topics. They are open to the public, with four locations in Brussels and two in Wallonia. Go explore them!
Learn more

The Université libre de Bruxelles's modern and contemporary art collection has nearly 300 works of art representing all modern and contemporary art forms, with emphasis placed on the diversity of styles and techniques.
Learn more